The Best Merchandise at Star Wars: Galaxy's Edge
The Best Merchandise at Star Wars: Galaxy's Edge
Star Wars: Galaxy's Edge wouldn't be the ultimate Star Wars experience if it didn't give you the chance to take home a load of rare and exclusive merchandise. There are a total of six dedicated stores (excluding Droid Depot, which also offers a droid building experience), and each and every one is worth a browse regardless of whether you want to actually buy anything. Much more than a string of gift shops, each store feels like an authentic street vendor, with an array of wares from around the galaxy. There's a huge variety on show (both in type and price), but we've done our best to highlight some of the best purchases avaiable from every store. This is by no means an extensive list, but should give you a flavour of what you can get your hands on at Star Wars: Galaxy's Edge.
So without further ado, here some of the of the coolest things you can buy at Star Wars: Galaxy's Edge: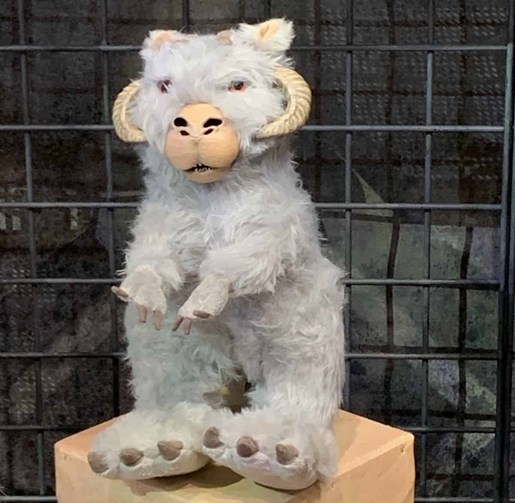 Stuffed Toys and Plushies
Location: Creature Stall
Price: $39.99-$44.99
These charming plushies could become a staple for the Star Wars mega-fan's across the globe. The offerings at Creature Stall are admittedly pricey, starting at just under $40 for the Tauntaun (pictured), Wampa or Bantha. But the size and cuteness of these critters might just justify that. We predict that the super-soft, scraggly hair will probably be a winner with young kids.
The now-infamous Porg also makes an appearance as a huge stuffed hand puppet. This, alongside the astonishingly well-groomed Loth Cat, are the slightly pricier offerings at $44.99 each, but their quality (not to mention exclusivity to Star Wars: Galaxy's Edge) make them enviable purchases.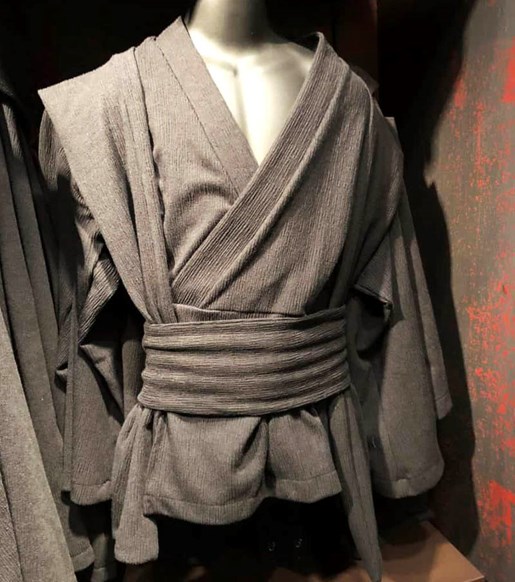 Jedi and Sith Robes
Location: Black Spire Outfitters
Price: $49.99-$124.99
For the budding Jedi amongst you (or Sith, we don't discriminate), Black Spire Outfitters is the apparel store you've been waiting for. The store is dedicated to selling the staple garments of force wielders noble and wretched. Here you can find every piece to complete the traditional outfit for both Jedi and Sith: undertunic, overtunic and robe. The material quality and colours are fantastic, so good that you might well be tempted to pay the $245 it costs to take home the whole set.
Unfortunately, child sizes are only available for the robes, and not the tunics. But don't worry padawans! Keep up you're training and one day you'll be wearing the full outfit.
Prices for the individual pieces are as follows (Jedi and Sith variants both cost the same):
Adult undertunic: $69.99
Adult overtunic: $49.99
Adult robe: $124.99
Child robe: $99.99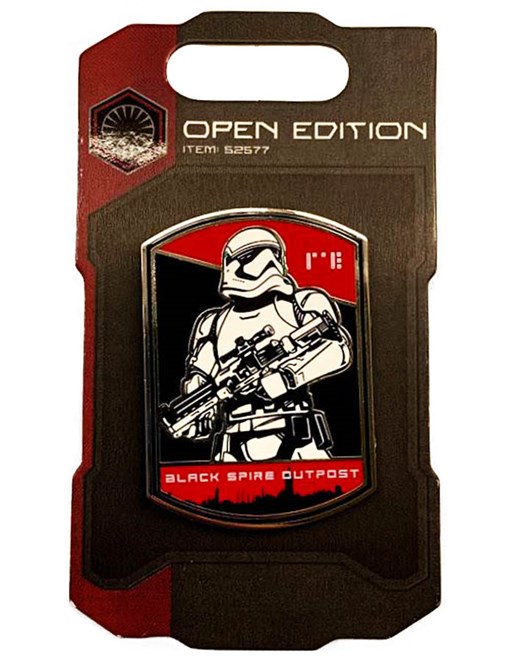 First Order Pin Badges
Location: First Order Cargo
Price: $9.99-$27.99
What better way to pledge your allegiance to the mighty First Order than to wear it on your sleeve? Pin badges are a collector's favourite, and Star Wars: Galaxy's edge gives fanatics a whole new range to get their hands on. There are both First Order and Resistance badges available in the parks, but there's something undeniably cool about the red, black and silver colour schemes of the First Order versions.
The badges are high quality with a subtle gloss finish. You can buy them individually for $9.99, or get a 'mystery pin collection', featuring two pins for $14.99. Note that Disney are clear they will not refund any unwanted badges. You can also buy a 'booster pin set' for $27.99, consisting of four pins. These include the mask designs of three First Order Stormtroopers, and one of Kylo Ren.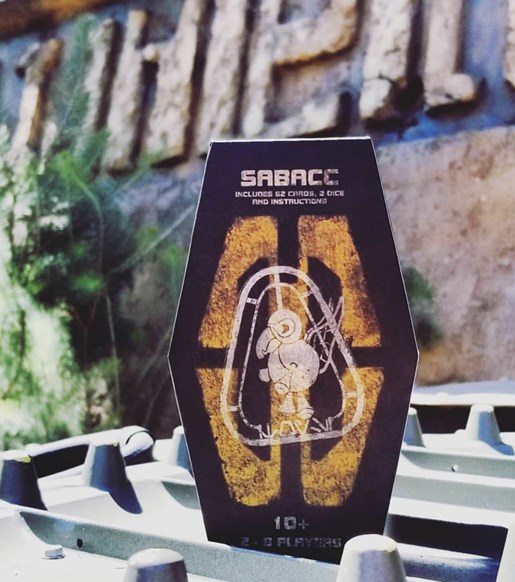 3. Sabacc Cards
Location: Toydarian Toy Maker
Price: $14.99
One of the most in-demand products in the park are 'Sabacc Cards', available from Toydarian Toymaker. This card game, popular throughout the galaxy, was famously played between Han Solo and Lando Calrissian, when Solo won the Millennium Falcon.
Other versions of the game have been published, but this one is exclusive to Star Wars: Galaxy's Edge and features the 'Corellian Spike Rules', which is intended for 2-8 players. The unique, hexagon-shaped box contains 62 cards, 2 dice and game instructions. The cards have been so popular that, due to low stock, some people have struggled to get their hands on them.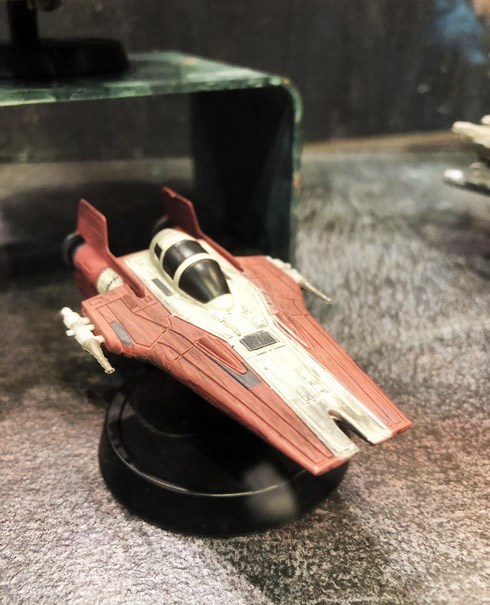 2. Resistance Vehicle Models
Location: Resistance Supply
Price: $14.99-$29.99
Resistance supply is largely an apparel store, but it also sells some of the most impressive and fairly priced replicas in the park. The die-cast vehicle models are a great example, coming in at $14.99 each. While they're only small, the pieces are weighty and high quality, with incredibly intricate and accurate detail. There are both First Order and Resistance vehicles available (the former can be found at First Order Cargo), but we think the Resistance models are more iconic, especially the Millennium Falcon. With their size and quality, the die-cast models are perfect for a desk of shelf, and a great way to keep a little bit of Star Wars around at all times. Die-cast Resistance vehicles include the Millennium Falcon, R2-2 A-Wing Interceptor, T-70s X-Wing and Resistance Intersystem Transport Ship.
Alternatively if you're feeling a little more hands on, you can buy larger vehicle models that require some putting together. These cost $29.99 and include the Millennium Falcon, A-Wing and Poe Dameron's X-Wing.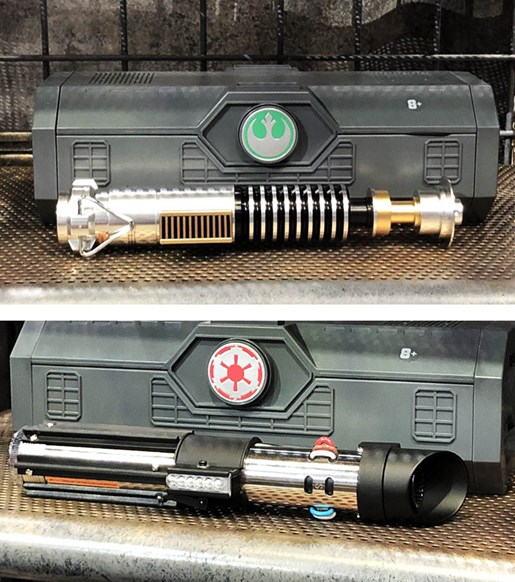 1. Legacy Lightsabers
Location: Dok-Ondars Den of Antiquities
Price: $109.99-$199.99
Perhaps the pinnacle of Star Wars merchandise, legacy lightsabers are the highest quality lightsaber replicas generally available. There are ten classic sabers for sale at Star Wars: Galaxy's Edge, all from legendary Star Wars characters. Each comes with its own display case to match the impeccably well-made hilts.
Legacy lightsabers do not come with a blade, but these can be purchased separately from Dok-Ondar's. 26" blades cost $44.99, while 31" blades cost $49.99.
Did you know?

Official Star Wars lightsabers, including those custom-made at Savi's Workshop, use a universal blade system. This means the blades are interchangeable between different lightsabers. The colour of the blade is based on the kyber crystal inside the hilt, and different colour crystals can be bought at Dok-Ondar's for $12.99 each. In legacy lightsabers, the kyber crystals cannot be changed. Exchanging crystals is currently only possible in the custom lightsabers made in Savi's Workshop.

Here's the full list of legacy lightsabers you can buy from Dok-Ondar's Den of Antiquities:
Rey: $109.99
Darth Vader: $109.99
Obi-Wan Kenobi: $109.99
Temple Guard: $109.99
Mace Windu: $109.99
Luke Skywalker: £129.99
Asajj Ventress: $129.99
Darth Maul: $129.99
Kylo Ren: $149.99
Ashoka Tano: $199.99
Looking for Star Wars: Galaxy's Edge Tickets?
Our Disney tickets include admission to Star Wars: Galaxy's edge in Disney's Hollywood Studios, plus all the other Disney Parks!
Book Disney tickets now!