Savi's Workshop - A lightsaber building experience
Savi's Workshop - A lightsaber building experience
Tucked away in Disney World's Star Wars: Galaxy's Edge, Savi's Workshop is a unique opportunity for the die-hard Star Wars fan. For the price of $199.99, the part-show, part-experience allows you to build and take home your very own custom lightsaber.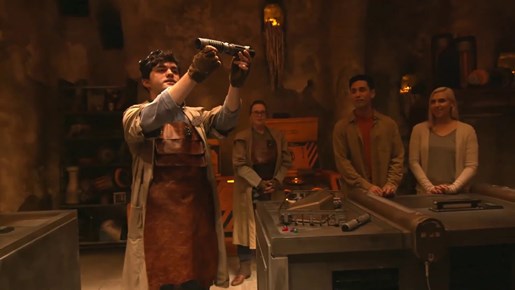 Becoming the Chosen One
Savi's is much more than just a lightsaber store (which you'd expect, considering the price). It's an immersive experience, authentic enough to turn any Star Wars fan giddy. You're ushered into the workshop where Savi, assisted by a crew of Gatherers, explains the history of the lightsaber and importance of the sacred weapon. While the heroes of the past - Obi-Wan, Anakin Skywalker and Yoda - are revered, it's made clear that the future security of the galaxy lies in your hands.
The whole experience lasts just over 10 minutes. The lighting effects, music and enthusiasm of the cast do a fantastic job of making you feel like you're really part of something special, culminating in the moment you turn on your personal lightsaber.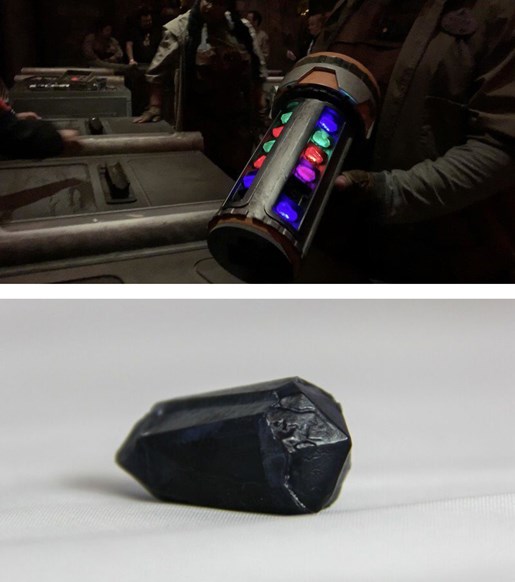 Start with the Kyber Crystal
The most important decision you'll make at Savi's is which Kyber Crystal you choose. The life-force of the lightsaber, the crystal determines the colour of the blade. There are four choices: blue, green, purple, and red. As the Jedi Order likes to say, the crystal chooses you and not the other way around.
Prophecy aside, you can purchase additional Kyber crystals for $12.99 each at Dok-Ondar's Den of Antiquities, which is next door. Dok-Ondar's also offers white and yellow crystals in addition to the four standard colours.
The Black Crystal
If you buy a red sith crystal from Dok-Ondars, there's a small chance you will receive the rare black kyber crystal. The black crystal will still turn your lightsaber red, but it will react differently with the Holocron's that are also available for purchase at the store ($49.99). Some say there's about a 1 in 100 chance of getting a black crystal, and they can sell for a hefty price online.
Modify Your Weapon

The building experience is centered around putting together your custom lightsaber hilt. There are a possible 64 combinations of hilt that you can put together.
Prior to entering the workshop, you'll decide which style of lightsaber you would like to build. Depending on your choice, you'll also receive a themed commemorative pin. There are four styles: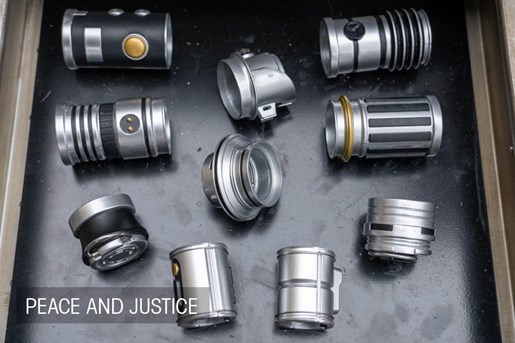 Peace and Justice
Salvaged scraps from fallen Jedi temples and crashed starships in these Republic-era designs honor the galaxy's former guardians.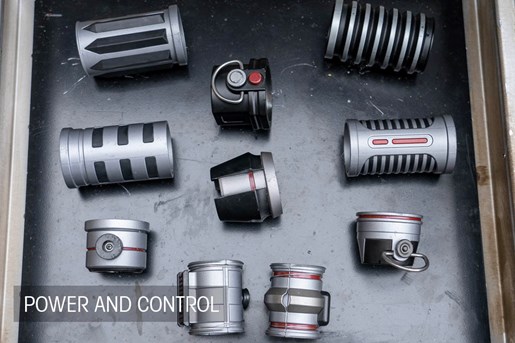 Power and Control
Originally forged by dark side warriors, this style features rumored remnants from the Sith homeworld and abandoned temples.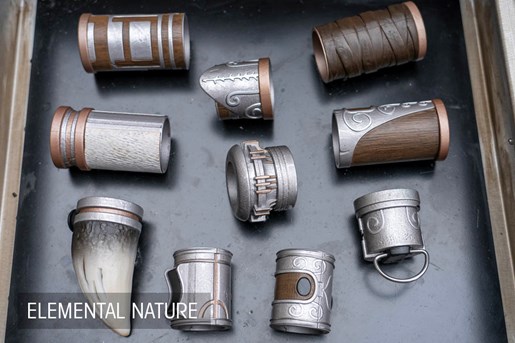 Elemental Nature
This theme embodies the Force—an energy created by all living things, like Brylark trees, Cartusion whale bones and Rancor teeth.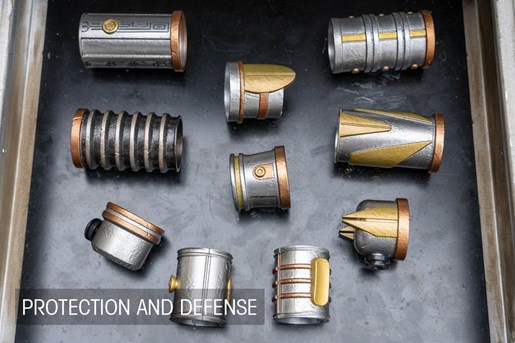 Protection and Defense
Hilt materials bear mysterious motifs and inscriptions that reconnect users with the ancient wellspring of the Force.
The building process itself is simple; you just attach the parts to each other and twist. If you get stuck at all, the Gatherers are on hand to help you out. The parts are high quality and mostly metal, so they feel substantial and weighty.
Savi's Workshop Frequently Asked Questions
What size is the lightsaber?
The lightsaber blade is 31 inches (79cm), while the size of the hilt depends on which pieces you decide to use (it will likely be around 10 inches/25cm more).
How much does it weigh?
Depending on your choices, the hilt will weigh about 2-3 pounds (around 1 Kg)
Can it be taken apart?
Yes, the lightsaber blade can be detached from the hilt. The hilt can be taken apart in the same way you put it together.
Can I change the batteries?
Yes, the batteries are accessible via the bottom of the hilt. The lightsaber takes 3x AAA batteries.
Can I buy a lightsaber without doing the experience?
You can only build a custom lightsaber through Savi's Workshop. However, you can buy several variations of lightsabers at Dok-Ondar's Den of Antiquities. They are:
Standard lightsaber with extendable blade: $39.99
Padawan lightsaber with extendable blade: $19.99
Legacy lightsabers (hilt only): $109.99 - $199.99 depending on the style
26 in lightsaber blade: $44.99
31 in lightsaber blade: $49.99
Reserving Savi's Workshop
Savi's Workshop can be reserved up to 180 days before your trip (a deposit is required equal to the full price of the experience). There will be very limited walk-in availability, so booking is highly recommended. Cancellations can be made up to the day before without penalty; however, any no-shows will lose their deposit. Reservations can be made through My Disney Experience app or on www.mydisneyexperience.co.uk. A ticket to Walt Disney World Resort is required.
Looking for Star Wars: Galaxy's Edge Tickets?
Our Disney tickets include admission to Star Wars: Galaxy's edge in Disney's Hollywood Studios, plus all the other Disney Parks!
Book Disney tickets now!