The Ultimate Guide to the Disney Memory Maker
The Ultimate Guide to the Disney Memory Maker
What if you could get amazing professional photographs of your whole family having fun together at Disney World, without any of you having to step out of the picture to take them?
That's exactly what the Disney Memory Maker does – and right now it's included FREE when you book Disney tickets for 2018!
This guide tells you everything you need to know about this fabulous photo package – from how to get it to having photos taken in the Disney parks to downloading them when you get home.
How does Memory Maker work?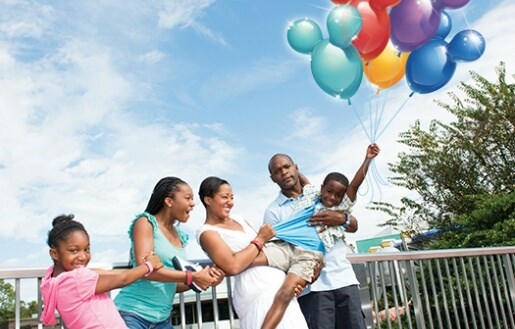 How do I get the Memory Maker Package?
If you book a 2018 adult Disney World ticket with FloridaTix, Memory Maker will automatically be added to your ticket at no extra cost!*
Once you've received your tickets, you'll need to create an account with My Disney Experience to make the most of FastPass+ Advance Reservations and much more! When you log in to your account, you should see that Memory Maker is already connected.
*Memory Maker is not included with 2-day Disney World tickets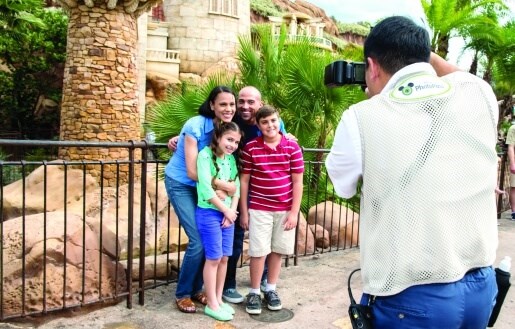 Using Memory Maker at Disney World
There are loads of photo opportunities around the Disney World parks – we'll tell you more about all the amazing photo locations a bit later.
All the photos you have taken are magically stored in your online account, ready for you to download when you get home!
With Memory Maker you don't need to pay for your photos – just enjoy your Disney adventure knowing that all your amazing memories are being captured for you!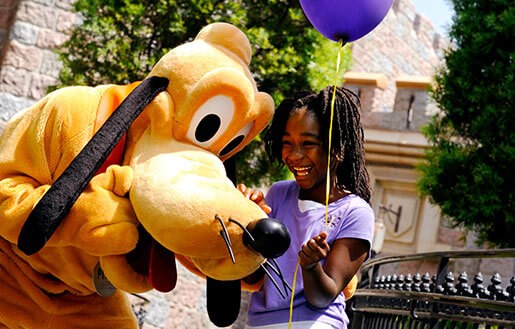 How long can I use my Memory Maker for?
Once you've started using Memory Maker, you can capture photos and videos for the next 30 days. They will then be available to download from your account for 45 days from the date the photo was taken.
How many photos can I save in my Memory Maker?
As many as you like – it's unlimited!
Where can we have photos taken?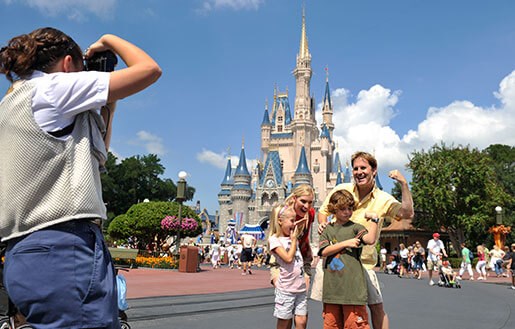 1. At iconic locations around the parks
You'll find Disney PhotoPass photographers at hundreds of the best photo spots all over Disney World, ready to take professional shots of your whole family having an amazing time together!
The Disney World parks are full of once-in-a-lifetime photo opportunities – posing together in front of Cinderella Castle, getting a big hug from Mickey Mouse, screaming down Splash Mountain... the list goes on and on!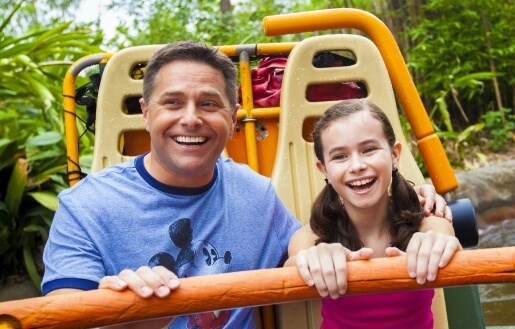 2. Photos and videos of you on the rides!
Exciting action shots that only happen at Disney World – like a photo of you plummeting down Splash Mountain or a slow-motion video as you zoom around a corner on Seven Dwarfs Mine Train.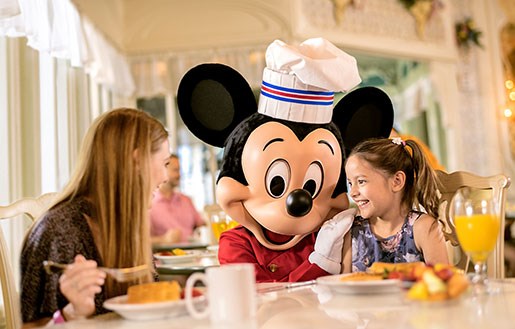 3. Dining with Mickey & Friends
Escape the crowds and spend some time with your favourite Disney characters over a delicious meal. The best part is, you can have as many cuddles as you like!
Keep the precious memories forever - Dsiney Photopass Photographers are on-hand at select restaurants & dining experiences to take your picture as you get to know Mickey ad his friends.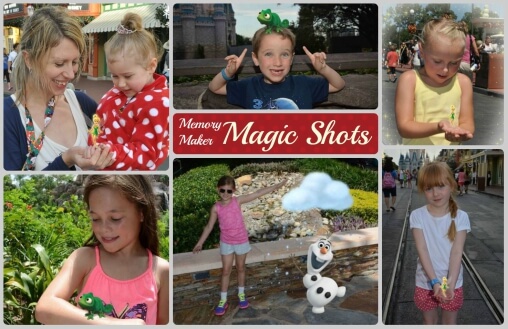 4. Don't forget to ask for Magic Shots!
Is that Tinkerbell in the palm of your hand? Or Pascal on the top of your head?? Just ask your photographer for a "Magic Shot" and they'll add Disney characters and other fun surprises to your photos!
How do I link photos to my Disney Account?
Just scan your Magic Band or Card - it's that simple!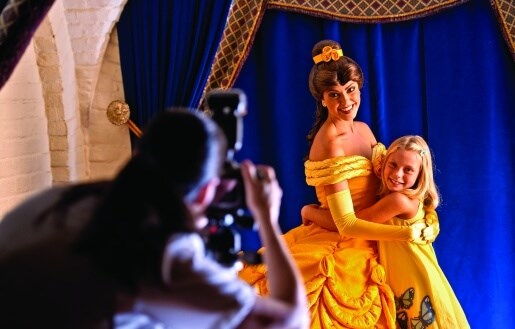 On-Ride Photos
When you disembark a ride you'll see a wall of screens showing the photos that were taken.
If you are wearing a Magic Band, you don't need to do anything - attraction photos & videos automatically link to your Disney account.
If you don't have a Magic Band, just scan your card on the touch point next to the preview screen that displays your photo
With Disney Photopass Photographers
Whenever you have a picture taken by a photographer, they'll make sure to scan your band or card.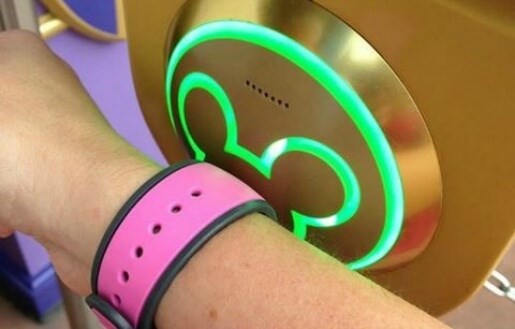 How do I get a Magic Band?
Currently only people staying at a Disney on-site hotel get free Magic Bands, but they're also available to purchase for about $13 at various points around the Disney parks.
Find out more about Magic Bands!
What to do before you go to Disney World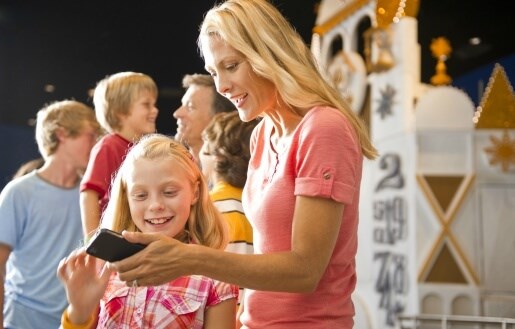 Link Memory Maker with your friends or family
Once you've created an account with My Disney Experience, you'll be able to link your Memory Maker package with everyone else that's visiting Disney World with you! (Note: They'll need to set up their own accounts too)
You'll then be able to view and download each other's photos!
Linking your accounts means you can also secure FastPass+ selections together, and makes it easier to share dining reservations and other plans.
When logged into your account, simply go to My Family & Friends and select Add a Guest. You'll then be able to link up with everyone who's visiting Disney World with you!
Alternatively, you can also send an email invitation to connect through your Disney account.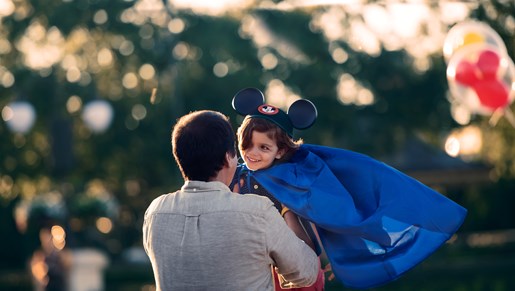 Travelling with children?
You can set up and manage accounts for other guests too – such as any children who are visiting with you. Simply add their name and you'll be able to manage their plans through your own account.
Viewing & Downloading Your Photos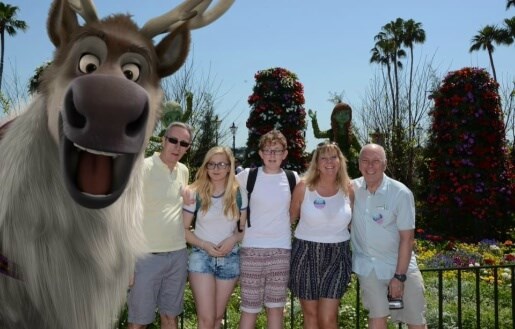 Back on home soil – but the fun's not over!
You can re-live the magic of your Disney World trip by downloading all your amazing photos!
Just log into My Disney Experience to view and download and share your photos and videos.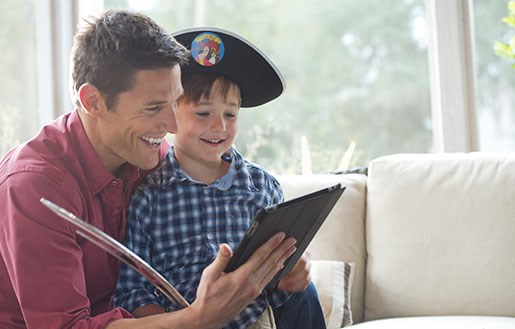 Can I download my photos anytime?
Photos saved in your account will expire 45 days from the date the photo was taken. After this time they will be deleted, so make sure you download them as soon as you get home!
Want to share your photos with others?
Make sure you've connected your account to the guests in your group using Family and Friends .Remember you'll need to allow photo sharing to see each other's photos.
Any Questions?
Want to know more about Walt Disney World and Disney Memory Maker? We're here to help!
Contact us