At SeaWorld Your Great Time Does Good
At SeaWorld Your Great Time Does Good
Despite past controversy, SeaWorld is one of the world's biggest investors when it comes to protecting the world's oceans. The company's goal is to ensure marine life can flourish. The SeaWorld and Busch Gardens Conservation Fund directly supports wildlife conservation all over the world - and it has already contributed over $17 million to the cause.
Each ticket you buy to SeaWorld helps support this mission. In other words, your great time does good. As well as creating lasting memories in the park, your visits to SeaWorld directly support environmental initiatives.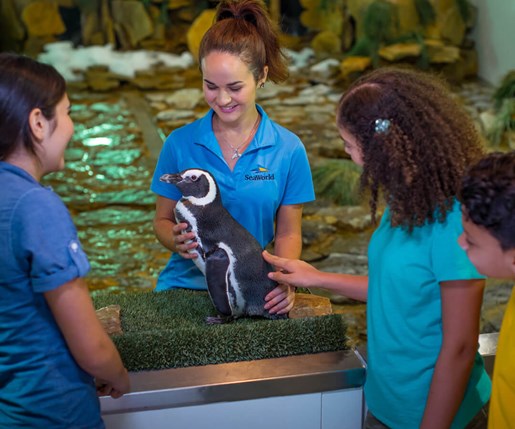 The SeaWorld & Busch Gardens Conservation Fund
The SeaWorld & Busch Gardens Conservation Fund is a registered, non-profit foundation that has granted $17 million for projects around the world.
The Fund supports habitat restoration, anti-poaching efforts, infrastructure repairs, education programs and more. It also offers an outlet for visitors to the parks, as well as the public, to help protect wildlife. The Fund commits 100 percent of donations to on-the-ground wildlife conservation.
The fund has four areas of focus. Any contribution to the fund will directly support one of these efforts:
Conservation Education
Nature Deficit Disorder
Leadership development
Alternative income
Animal Rescue and Rehabilitation
Wildlife Trade and Anti-Poaching
Elephants
Sea Turtles
Penguins
Marine Mammals
Rhinoceros
Wolves
Great Apes
Xenathrans
Native Wildlife Near SEA Parks
Species Research
Marine Fish Sustainability
African Mammals
Marine Mammals
Penguins and Alcids
Sharks
Reintroduction
Habitat Protection
Coral Reef
Marine/Aquatic Debris
Habitat Restoration
Freshwater Ecosystems
To date, SeaWorld has funded over 35,000 rescues of endangered species, including cetaceans, pinnipeds, reptiles, birds and manatees. The goal of these rescues is always to rehabilitate animals for return to the wild. The small percentage of animals whose injuries are too debilitating to release are given lifelong care at SeaWorld.
Did you know?
The SeaWorld & Busch Gardens Conservation Fund provides over $1 million a year to conservation projects across the globe.
SeaWorld's rescue teams are on call 365 days a year, helping animals that are orphaned, ill, injured or in need of expert care
SeaWorld Rescue has come to the aid of more than 35,000 to date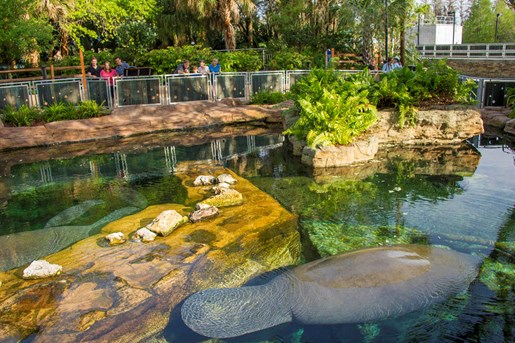 SeaWorld's Green Future
SeaWorld's environmental policies reflect its commitment to a sustainable future, and the company continues to develop and improve these. The elimination of plastic bags and straws from the parks is a positive first step. SeaWorld is currently investing in recycling systems and collecting organic waste for compost and reuse, to help ensure that the parks are not causing damage to the oceans they strive to protect.